The Challenge: The United Nations Office for Disaster Risk Reduction (UNDRR) was preparing to launch its 2022 Global Assessment Report, the UN's flagship biennial report on worldwide efforts to reduce disaster risk.
Marchmont Communications was tasked with launching the report's calls-to-actions and findings both to the media and via an online campaign. The objectives of the outreach were to raise awareness and urgency on how governance systems can evolve to better address systemic risk.
Our Approach: To achieve these aims, Marchmont developed a multi-channel strategy ahead of the report launch, which included:
Planning how best to position the report to secure maximum media interest. Marchmont first drafted a series of quotes for the UN Deputy Secretary General, Amina Mohammed, and other spokespeople, which included references to how "humanity is on a spiral of self-destruction." Marchmont then pushed for this concept to anchor the outreach as a whole, to both demonstrate humans' role in increasing disaster risk, as well as leaning on this language to emphasize the scale and urgency of the challenge facing the world.
Targeting high-priority media outlets to conduct interviews with high-level figures from UNDRR under embargo, ensuring coverage would be widely syndicated upon the launch of the report;
Supplementing media outreach with op-eds from high-profile figures within UNDRR, which reinforced the pressing calls-to-action made by the report;
Developing and launching an online campaign using the hashtag #StopTheSpiral, which was hosted on a Trello board with social media toolkits, promotional GIFs, explainer videos, fact cards, an online interactive quiz, interviews with experts, and more. This campaign aimed to complement the media outreach and showcase specific facts, quotes, case studies and recommendations from the report in a compelling, action-oriented way.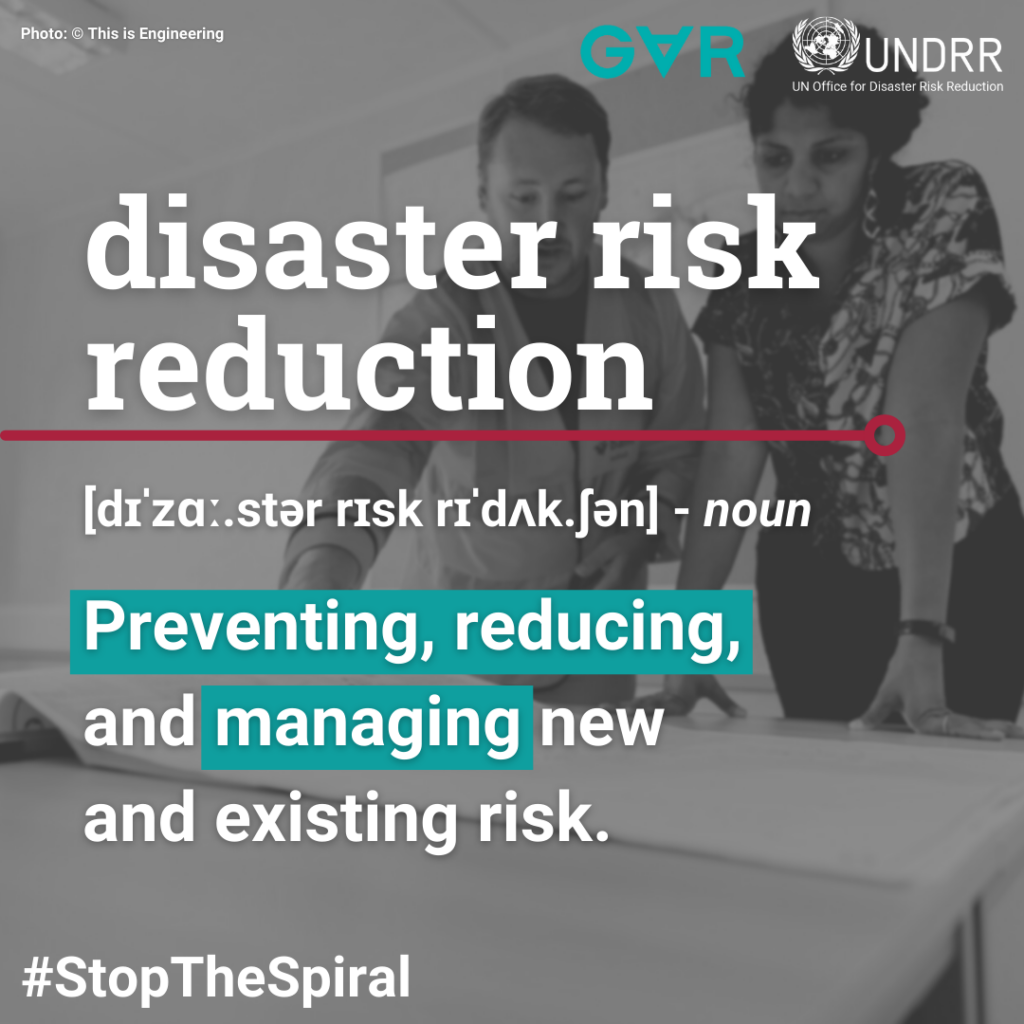 Outcomes: Across both media and social media, Marchmont helped to secure widespread visibility of the report as well as UNDRR's warnings around the state of global disaster preparedness.
Media outreach around the launch of the report secured almost 1,000 pieces of media coverage, including: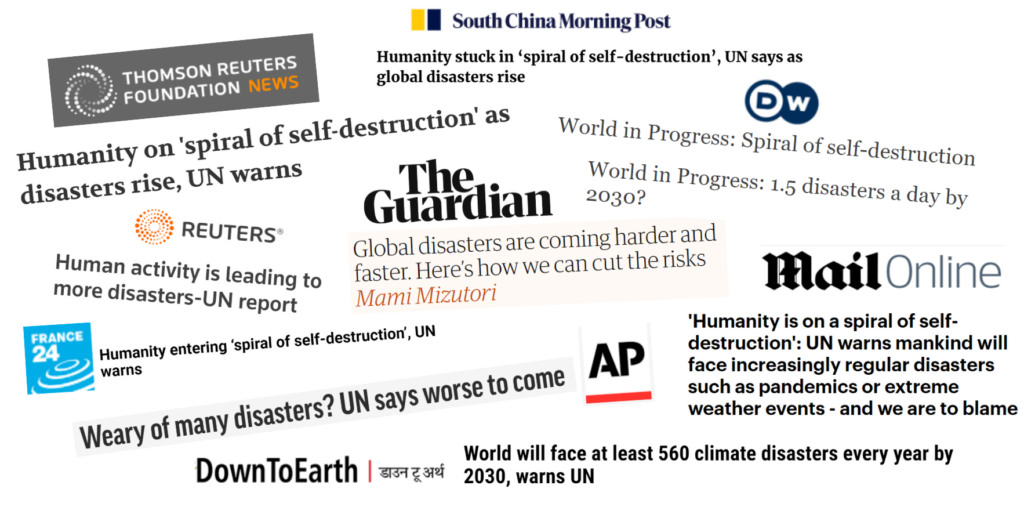 The online campaign included:
Over 7,600 posts about the report on Twitter, referring to the "spiral of self-destruction," as well as the hashtags #GAR2022 or #StopTheSpiral.
On Reddit, the report announcement received over 44,000 likes, with 90% of people engaging with the post positively through upvoting.
A reporter on Twitter noted, "For the UN, this is very, very blunt language. Their report's marketing hashtag is literally #StopTheSpiral. What's left unsaid is much more frightening than what is said."
The campaign's visibility was such that the UNDRR Global Platform event taking place after the report was used by a group of prominent scientists as a news hook for releasing an open letter, and well-known climate skeptic Bjorn Lomborg also published a series of response op-eds.